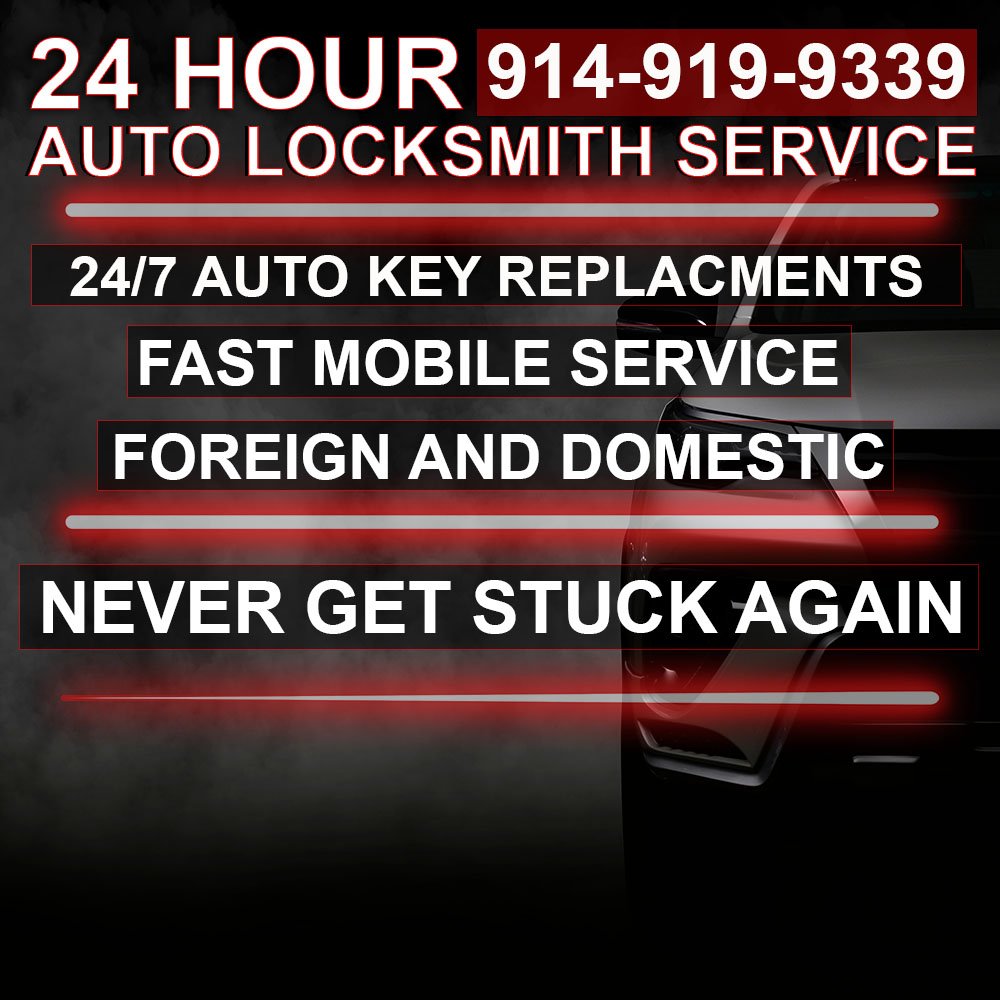 Auto Locksmith Services Any Time, 247
Our Westchester automotive locksmith has a dedicated auto specialist that makes new car keys for all makes and models of domestic and foreign vehicles like Honda and Ford. 
We specialize in replacing lost or stolen car keys and we repair your broken ignitions if they will not work. Our Westchester car locksmith has everything from car keys, key fobs, and smart keys so you do not need to tow your car to the dealership. This is how it works.
Westchester auto locksmith company, will go to any location in Westchester, Putnum. Dutchess, Orange and Rockland county, because we make your car key at the location of the automobile. We will have the exact key for your car, truck, or motorcycle, and we will use our key machine to make you a new laser key from scratch. 
Once we know that the key fits and turns the ignition, we will program the key because the cars onboard computer needs to recognize the key blank. This is how we replace the key we are originating or duplicating. If the key has a remote attached to it, Our Westchester car locksmith will then program the remote to work as well. It will be as if you received a new car key from the dealership but our prices are better and we come to you.
Our car key locksmith in Westchester can make smart keys and remote keys. These key types likely have an emergency key built into the remote because sometimes they stop working and we can cut that for you.
Our 24 hour automotive locksmith service in Westchester will go to you in an emergency. We will fix any issues that you may have with your cars ignition. If your cars ignition needs to be repaired when your key breaks off inside or when the ignition will not turn. There are many reasons why an ignition on a car or truck will get stuck and we are the best at fixing them. We not only fix car ignitions for the public, but we fix them for car dealerships too. They call auto lock service in Westchester because they know that we will fix the problem and reprogram the car key without a problem. Do not forget that we open car doors if your key is locked inside of the automobile. For European Automobiles click here. 
Please feel free to call anytime for more information from a qualified auto locksmith. Our prices are fair and we offer a six month warranty on all of our auto services. We can be reached at (914)919-9339.We are available to speak 24 hours, day and night.