WHAT TYPE OF SERVICE DO YOU NEED?
Our 24 Hour Emergency locksmith service, is fast and can help you if you get locked out or need a lock changed or installed fast 24 hOURS every day
did you lose the key to your car or truck? If so, we will go to the location of your automobile and make you new ones on the spot. 24/7 SERVICE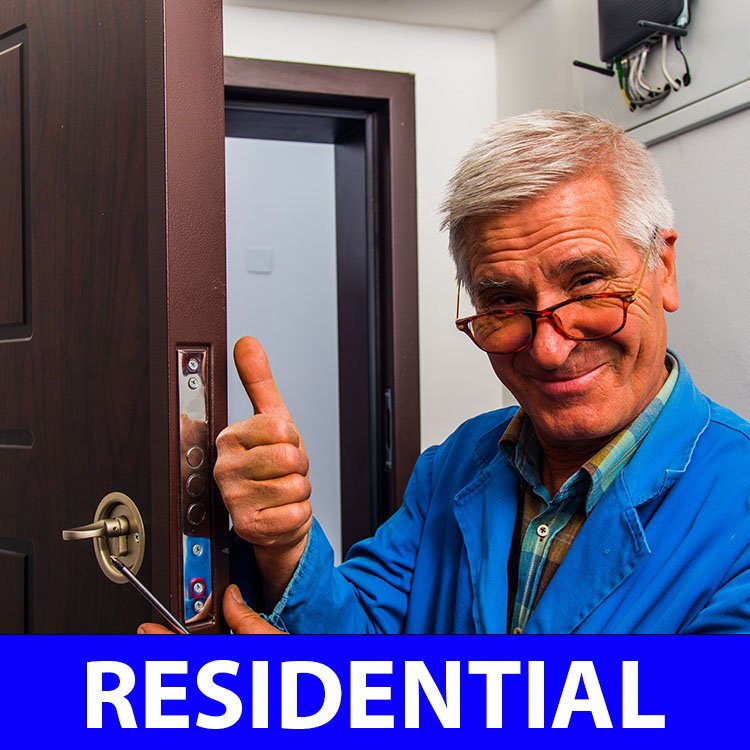 DO YOU NEED YOUR LOCKS CHANGED OR MAYBE HAVE AN ISSUE WITH HOME SECURITY. IF SO OUR LOCKSMITHS ARE EXPERTS AND CAN HELP YOU WITH ANY ISSUE
IF YOU OWN A BUSINESS OR HAVE A COMMERCIAL PROPERTY, YOU NEED A COMPANY THAT IS KNOWLEGABLE AND CAPABLE OF SECURING YOUR ASSETS
OUR LOCKSMITH COMPANY IS EASY
OUR LOCKSMITH SERVICE IS EASY

PROFESSIONAL LOCKSMITH SERVICE THAT YOU CAN DEPEND ON!
YOUR LOCAL LOCKSMITH COMPANY
Our Dutchess County Locksmith is a professional service with more then 20 years experience. Our company services the Dutchess County area for your convenience 24 hours a day. We offer lock installations and repairs for your home, business or automobile, and we will give you a free estimate and three month warranty on all locks and car keys that we provide and install.
Our Dutchess mobile locksmiths will go to any location and they will have many different deadbolt locks, knob locks, mortise cylinders, car keys and remotes as well as many other security products to help you feel safe. Our experienced locksmiths have both standard and high security locks and cylinders and we have many brands such as Ilco, Assa Abloy, Schlage, Kwikset, Arrow, Medeco, Mul-T-Lock, Sergeant, Maxtech, Adams Rite, Marks, Baldwin, Yale and much more to help you secure your property.
We are capable of providing services for many property types that range from your home or business and we can skillfully provide quality service for property management companies.
Our locksmith services offer you the experience needed to install your security products professionally. Our staff is knowledgeable of the latest car keys, car remotes dead-bolts and jimmy-proof locks as well as door knobs, mortise locks, cylinders, keys, master-keying, rekey, door closers, garage door locks, smart locks, digital locks, doors and security hardware. and much more. We value each and every one of our customers so please contact us at anytime.
Question: What is a service charge?

A service call is a minimum charge for the locksmith to go to a location. The service charge can vary from one locksmith company to another, but is usually determined based on time of day or night and if the request from the locksmith customer is an emergency which requires an immediate appointment. Our service charge is usually $25 for day time hours and will never exceed $50 regardless of the time or circumstance. Note, all service fees are required to be paid regardless of if you keep or cancel the appointment.
How do you open a lock for a home or business? The way our Westchester locksmith service opens a lock, could vary. In the perfect situation, we have a three step process to open your locks and get you into your home or business. Step one to open your lock if you are locked out, would be to use a lock pick to try and open your door. This method is not intrusive and will not damage your locks. The is especially useful if you have a spare set of keys that you do not have access to such as behind the locked door. The next step that we use is, a door shim. Door shims only work with locks that are latch based, such as door knobs. Your local locksmith will slide a thin piece of plastic or metal in between your door and frame to move the latch and open the door. Step three is used if the previous two steps do not work, such as if you have a lock that is a deadbolt or high security lock. The method used for this situation is a drill and it is used to penetrate the lock. This method will damage the lock and make it inoperable.
 Do we make car keys? Yes our 24 Hour Westchester Locksmith Company makes and duplicates automotive keys for both foreign and domestic cars and trucks. Our local locksmith service will drive to your location and make you a car key on the spot. If your car key or smart key needs to be programmed, our car locksmith will program the key fob as well. Our licensed locksmiths have a wide range of car keys and smart keys for your automotive keys and we can provide fast auto locksmith service to any location within, Westchester, Putnum, Dutchess, orange and Rockland Counties.
Do we open cars and trucks? our 24/7 emergency locksmith service can open almost any car or truck. Our tools car opening tools allow us to easily open your automobile with no damage to your property. We have more then 20 years of experience which allows us to offer you the best auto locksmith services that are available in the lower Hudson NY, area.
Do we copy house keys? Although our locksmiths have the ability to copy any key on the market, we do not provide that service because we are mobile. That service would require each and every 24 hour mobile locksmith to carry hundreds of key types, and key blanks. However when our customers install new locks or rekey existing locks, we do provide at least two key copies for the new or existing locks.
What kind of locks do we have in stock. Our locksmiths carry most common locks for commercial and residential properties. If the lock that you need is not in stock, we can order the lock and in most cases have it for you within 24 hours. 
How long does it take for your locksmith to arrive? Our locksmith service is quick when you need us to be. When you need an emergency locksmith because of a lockout for instance, we can usually have someone arrive within the hour. If you would like to scheduale an appointment, we offer same day service and night service as well.
Will your locksmith open a lock without identfication? We do not open any locks on homes, businesses, or automobiles, without proper identification. You must have a goverment ID with your name and address that matches the location that we are providing service to. In many cases your locksmith may request that you knock on your neighbors door for furthur proof of residence for varification purposes. When opening a car or truck, the customer must have proof of ownership or proof that they are the designated operator of that automobile, such as title, registration and insurance as well as goverment ID that matches the documentation. 
What areas does your locksmith service cover? Our 24 hour locksmith company, offers service in the following areas! Westchester County, Putnum County, Dutchess County, Rockland County and Orange County. 
Does your company except payments through insurance companies? Only if your insurance company is willing to make the payment at the time of service.
How long does it take for a locksmith to arrive in an emergency? Our locksmiths are always ready to help you. Therefore we try and get to customers that are in an emergency quickly. The usual time it will take for our locksmiths to arrive ranges from 30 – 60 minutes in most cases.
FOR MORE INFORMATION CALL 914-919-9339
MarQuis MaveriQ
2023-06-28
Got to us in less than 15 min once we got in contact. Was helpful, prepared, & just a nice guy all around!
Iconic Lash Lounge
2023-06-07
Best In The Business. Ron came out on short notice and exceeded our expectations. Definitely will be doing business for years to come! 🔥🔥
Ron is amazing!!! He came to my home after driving for probably over an hour in the rain, and promptly unlocked my door (after I locked my house keys in my trunk and couldn't open the trunk). And his prices are very fair! I would definitely call Ron again if I needed help!
I lost my only car key on my 2006 Ford when it broke off my keychain. My car was stuck at work and I need my car to get home. I called 2 local locksmiths and one said he doesn't make car keys and the other gave me a price to make a new key with a transponder. I called the Ford dealer and they said if the car is over 11 yrs old they don't have the key codes anymore ! As a last attempt I called 1 more…Ron was friendly and professional on the phone, explain what was necessary and quoted me a price which was 1/3 lower then what the local guy wanted. He came quickly and was done in about 20 minutes…he was a true professional locksmith and knew exactly what he was doing…I was impressed. On top of that he was a real nice down to earth guy who wasn't trying to rip anyone off…if you live in Westchester you know all service providers assume you are rich and would pay any price they asked..Ron was the opposite. He gave me a good price which allowed me to buy a second key at half the price I've seen others charge so I wouldn't have to go through this again. And he even insisted not to give him any money upfront until he was done with the job…and his work comes with a guarantee which no one else had. I would definitely use him again and not waste time calling anyone else and recommend him to family and friends and to anyone in need of a locksmith! Doug
Great service! I locked myself out of my car and needed someone right away as I was away from home. He came right away and opened it no problem! Thanks!
Marcella Berry
2022-11-03
The tech arrived at my house within 30 minutes. He gave me a key to my car and ordered the fob. It arrived the next day and he came and programmed it right there. The cost was 200.00 least than the dealer quoted me and they wanted me to tow the car to dealership. I can't express how happy I was with the service and the convince of not having to leave the house.
Ron was prompt and empathetic. He took care of our key issues in a professional and timely manner. I would recommend him to friends and family. When others did not answer or respond to our calls, he was available. This is real 24 hour service!! This is your guy people. He even offered to bring coffee 🙂
Prompt, friendly and professional service. I would definitely recommend to any and everyone. Ron was a true gentleman.